there was no hesitation. the schedules. the excuses. the communication. the conversatons. it might have been the longest i have had, or or perhaps ever, but it wasnt the kind of relationship i was looking for nor have i the time to hang on. i was not growing. and more than a few times, bad sign, i felt i was unnecessary. a convenience. i thought not having a celfone was the problem. but a week after of having one. it was conclusive. it is, as it is. i wrote a short letter expressing what i needed done. i hope it is as easy for me, to let all of this go, as it is for xxx.
xxx, it is obvious our relationship (wherever it has come to) is not working out. i thought that i should put this off, but i figure its best to get it over and done with this year. i need a fresh new start. i do not feel i am in a relationship anyway so lets call it quits while ahead. -- ill return the stuff i borrowed, and i just need the receipt for the books i had photocopied. lets settle next year. bye xxx. -- max
.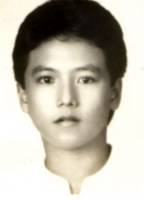 during family reunions, i remember being always compared to my brother who had inherited the sales face. the thin nose. the beady eyes. and i remember feeling inadequate. and ugly. i feel much better later in life of course. working on my geneaologie project brought the silly memory back. it is slowly going according to plan. i have on record bits and pieces of at most 200 years of my familys history.
2 centuries
. especially after my sister ruth appreciated my work. the positive feedback i needed to pursue and dig further into the past. this holiday, we will be visiting more of my distant relatives living scattered in manila and its suburbs. meanwhile, je voyage de cebu à manille aujourd'hui. je pars à onze heures. je vais prendre l'avion. ma famille vont me rencontrer à l'aeroport de manille. j'ai apporté des cadeaux (gifts) pour ma famille et mes amis. j'espère qu'ils l'apprécient.